West Fraser offers new product sales of AC & DC electric motors and their component parts for industrial use.
We also custom-manufacture specialty machinery solutions for unique production requirements. You can be certain that any product we design and build will meet or exceed all factory-built safety and performance standards. It will be just as reliable, and will fit your needs, perfectly.
New Motors
Our knowledgeable Sales team can assist customers with the purchase and procurement of industry-best rotating equipment. We carry and supply the industry's most trusted brands of AC and DC electric motors, pumps, transformers, components, and parts. From reliable squirrel-cage systems to large synchronous motors, we can help you determine exactly the right product for your application.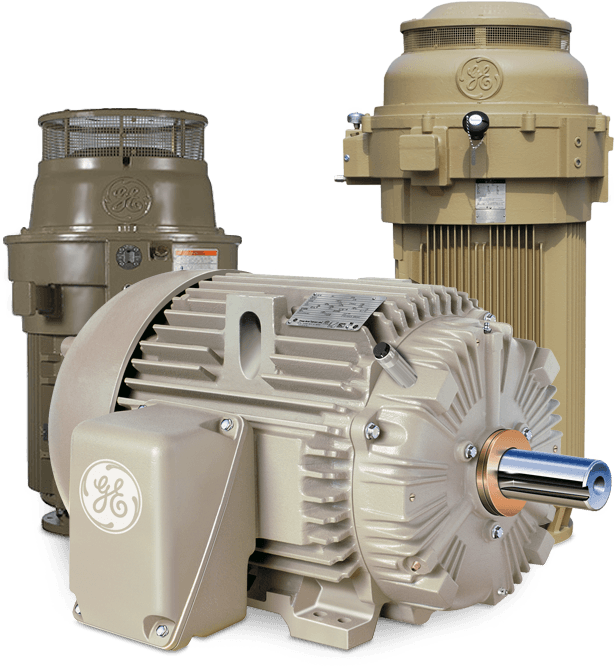 ---
A comprehensive performance warranty is standard with every motor we sell. As EASA members, we are manufacturer-approved to manage the warranties for all major motor brands.
---

General Electric and West Fraser – A Synchronous Relationship
WFEM serves as a national partner of General Electric industrial motors for the Western Canada region, selling and servicing everything from their small, general-use units to their legacy series products. Their range of LV to HV motors is renowned for exceptional reliability, efficiency, and versatility. Our unique position means that we're able to offer our customers exclusive extended services, including modification capabilities, specialized training, and access to online tools, manufacturer warranties, and more.
Inventory
WFEM is a critical supplier of motors and components in our region, serving numerous small industry-reliant communities to the far north, east, and west of our Prince George location. In order to minimize our customers' downtime, we maintain an extensive stock of large motors to fit most applications. Our longstanding history has shown us what industry requires, and we tailor our inventory to meet our clients' requirements. We aim to make sure we have what you need, when you need it. If your specific item is not in our warehouse, we can readily and quickly source it through our expansive network.
As an approved modification facility for major manufacturers, WFEM is able to customize items in our inventory to your specifications:
shaft orientation
custom shaft machining
bearing conversions
specialty painting
adding accessories.
We can redesign and remanufacture your original unit to be more efficient, better insulated, and with upgraded performance capacity, and reliability down the road.