A team built on passion and pride.
West Fraser Electro/Mechanical Ltd. has been fortunate to have such a long standing group. We put a lot into our team and in return they give us quality day in a day out. Family is a term that is often overused when describing a work place team however when you have such a long-standing core crew, it's what happens. We're a close group that appreciate one another and most certainly all of the customers we serve.
We act with integrity.
Customers trust us to fix and find solutions. We take that very seriously and always work to better their outcome.
We make a difference.
We stay informed and proactively look for ways to better our world.
We care.
About each other, about our clients, about empowering everyone to do their best.
We work together.
We understand that collaboration and true team work makes us more efficient and stronger.
---
August 19th, 2022 – 1st Annual Appreciation Golf Tournament
A special thank you to all of our sponsors.
TITLE SPONSOR

HOLE AND PRIZE SPONSORS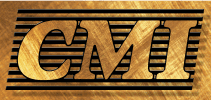 Acuren Industrial Services
Andarr Industries Inc
Bandstra Transportation
Birch and Bore Charcuterie
Currents West
Guillevin International Inc.
Interior Warehouse
Redwood Plastics and Rubber
Spruce Capital Feeds
Thomas Skinner
Trench Brewing & Distilling
Up The Creek Garment Co.
Vallen – Industrial & Safety
Vanguard Steel
Wajax
Western Gasco